Leadership Opportunity for Black youth!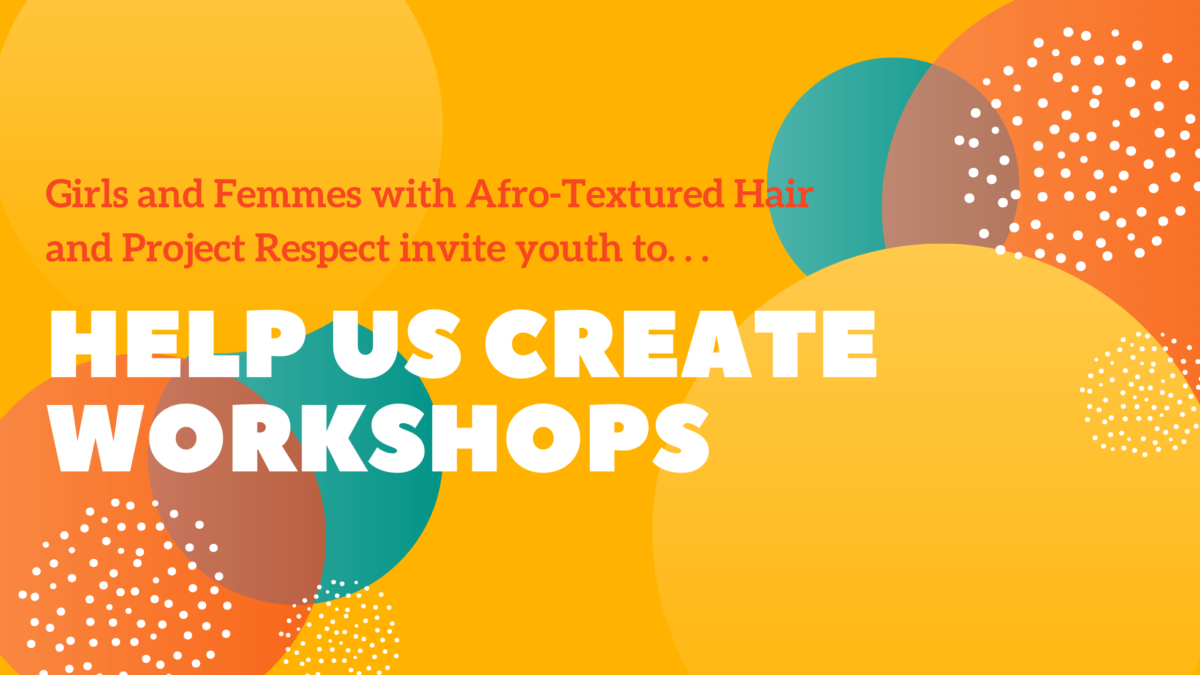 Girls and Femmes with Afro-Textured Hair and Project Respect invite you to help us create workshops for Black youth!
Project Respect is collaborating with Nichola Watson, Counsellor, and Dr. Lisa Gunderson's Girls and Femmes with Afro-textured Hair Group to develop workshops for Black youth. We are working together to build workshops about consent, gender, and bystander intervention, and we want your help!
We are looking for 5-8 Black high school-aged youth to join a steering committee to help with this process. This will include attending three to four 90-minute meetings between August and September, and youth will receive a $50 honorarium per meeting. Youth will also receive an official letter confirming their participation so that grade 9 students can use it on their resumes and grade 10-12 students can use it toward satisfying their Community Connections graduation requirement of participating in at least 30 hours of work experience and/or community service.
Want to get Involved?
If you or someone you know are interested in participating, please email Amara, Project Respect Community Coordinator, , by this Friday, July 24th. Amara will send you a survey to complete.
Girls and Femmes with Afro-textured Hair
Girls and Femmes with Afro-textured Hair is an intergenerational collective of black women, girls, and femmes from grade 6 and up. Their primary purposes are to inspire and inform each other, to be unapologetic about their Afro-textured hair, gender expression, being black, and about their rich African heritage. Their vision is to create a safe(r) space that is accessible to all classes and abilities for the girls and femmes. They envision a place where the girls and femmes can tell and share their Afro-textured hair stories and where they can make the connections between hair, self-esteem, and black identity.
Project Respect
Project Respect is the youth-led prevention and education branch of the Victoria Sexual Assault Centre. Project Respect's programming brings youth and adults together to collaborate on understanding how systemic root causes such as gender stereotypes, racism, colonialism, and other abuses of power create violence in our lives. Our workshops use interactive games and discussions to help youth challenge messages they hear in the media and from peers and to find their role in creating safer communities.